So I am so inspired by so many other woman over this net that are really doing there thing creatively and actually making a living an supporting there familys~
I feel that support comes in all kind of forms~ and this is my way of saying keep Creating~ keep Inspiring~ keep Loving Life the way you do so beautifully~ so Divinely~
My first pick to share with you are coming in Two's
Meet Beautiful Ayida.. of
NativeStyle Beadary..
I discovered Ayida on
facebook
almost three years ago and our off and online sister/friendship has grown extremely and she holds a dear place in my heart... her work is so detailed and beautiful and takes about 5 to 20 something hours to create~ she is also the creator founder of
Native Style Trade & Barter
were creators around the world trade and barter there creations or supplies she is big source of inspirations for me and I hope she can be for you aswell.. she is def doing her thing~
Click on pictures to go to link~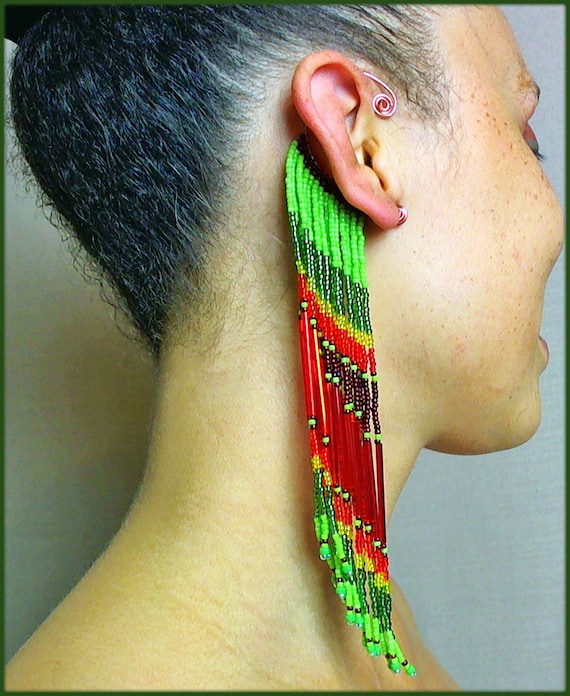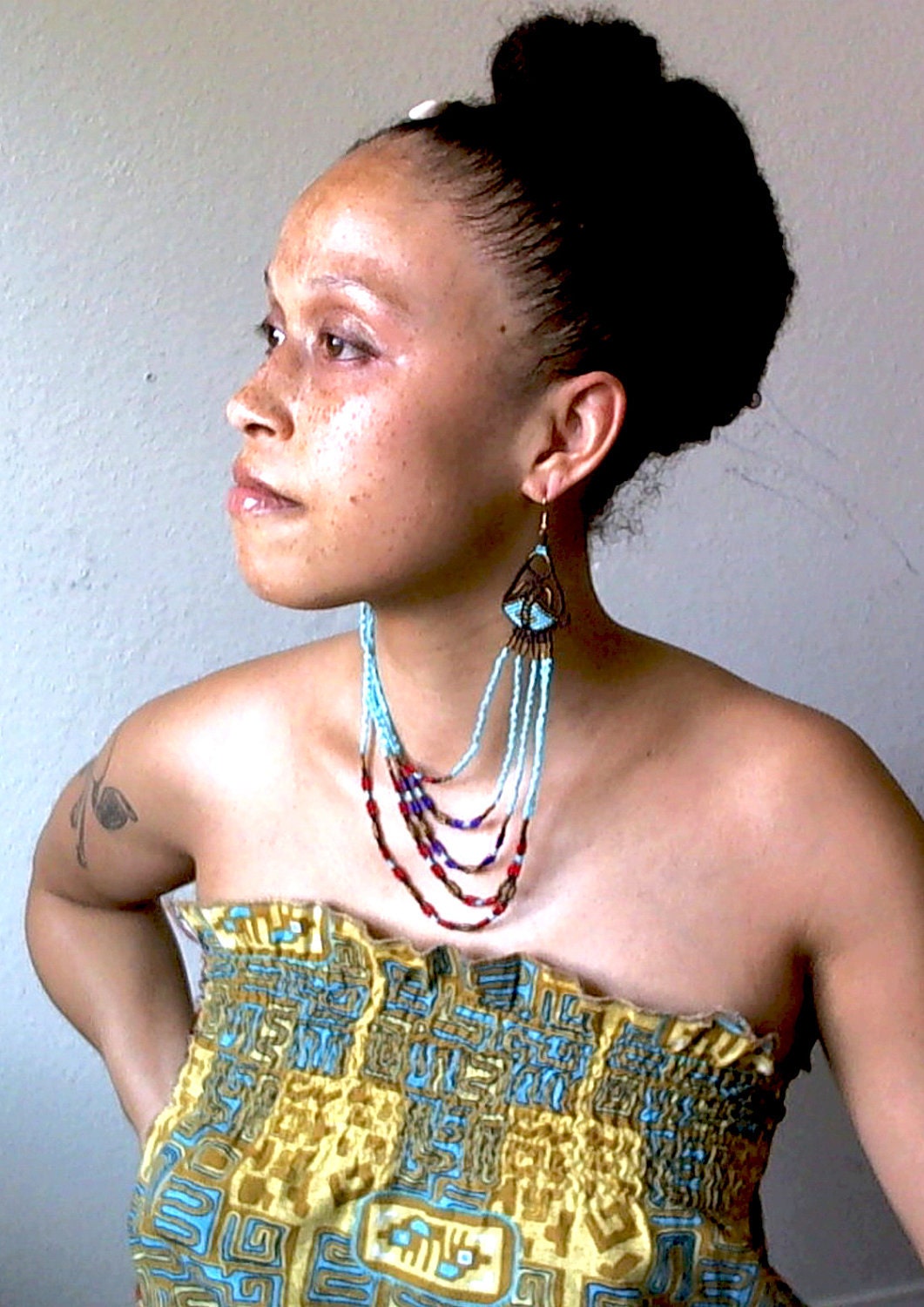 and of course she was featured in my second real photoshoot
Enter da Garden
Now since Im keeping it in the family~
Here is another sister that is doing her thing.. I discovered back in the days all the way from
Myspace
~
and aswell some how the universe connected us even more and now she is also my dear sister/friend.
She has been such a great sister to me... she so much talents... from Beautiful Tailored pieces to Graphic Drawing Skills... even, Are you checking out my Sleeves Im featuring in most of my lastet works? well this is Thanks to Jahzara Designs for Scanning her pattern books emailing them to me.. and breaking down the science of putting sleeves on currectly... I am thankful
Check out some of her amazing works.
Make sure you come back to check me out for my next edition of sisters @ work~
Create~ Inspire~ Love~ Life~